Weekly Team Breakfasts
Waking up early and fighting the hour long commute to work rarely leaves any time in the morning for breakfast. Most often, a quick snack to munch on while driving is the biggest breakfast you'll have all week. So you'll try to keep a nice stock at home of easy-to-eat fruits like bananas or apples, or maybe even a Costco-sized box of granola bars. But when is the last time you had a delicious, hearty meal for breakfast?
Here at Web Advanced, we believe in the "leave no teammate hungry" methodology. Scientific studies have proven that having a healthy breakfast can increase productivity and improve creativity in the workplace. So every other week, the management team provides the resources and iron chef cooking skills to prepare hot, fresh, home-cooked meals for the entire team. And every other off-week in between hot breakfast weeks, we are provided with more simple, yet equally delicious, cold breakfasts.
Imagine hanging out with your coworkers first thing in the morning, sharing stories, having some laughs and enjoying delicious food with the tunes of Bob Marley softly playing in the background. Sounds like a good time, right? The company culture here at Web Advanced promotes a casual and fun work environment for all of us through activities such as these team breakfasts.
To give you a better idea of what I'm talking about, I've collected several photos to highlight the fun times we've shared and some of the amazing foods that have been generously prepared for us thus far.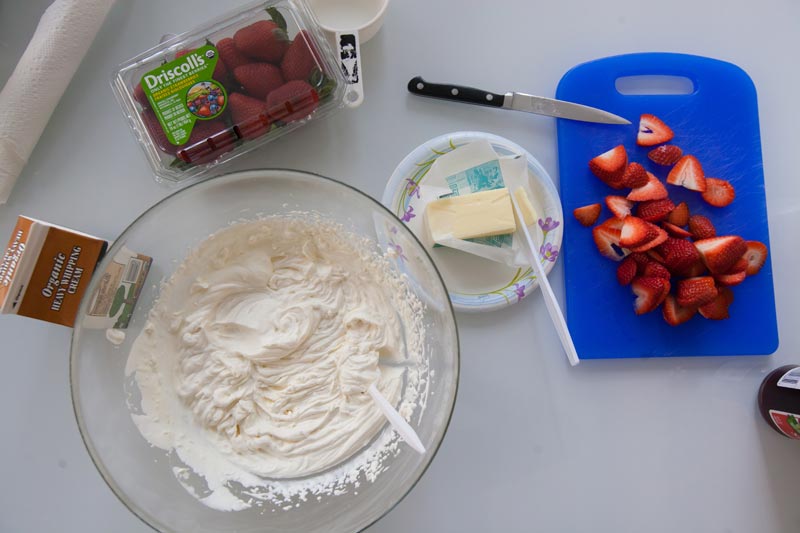 Only the freshest of ingredients!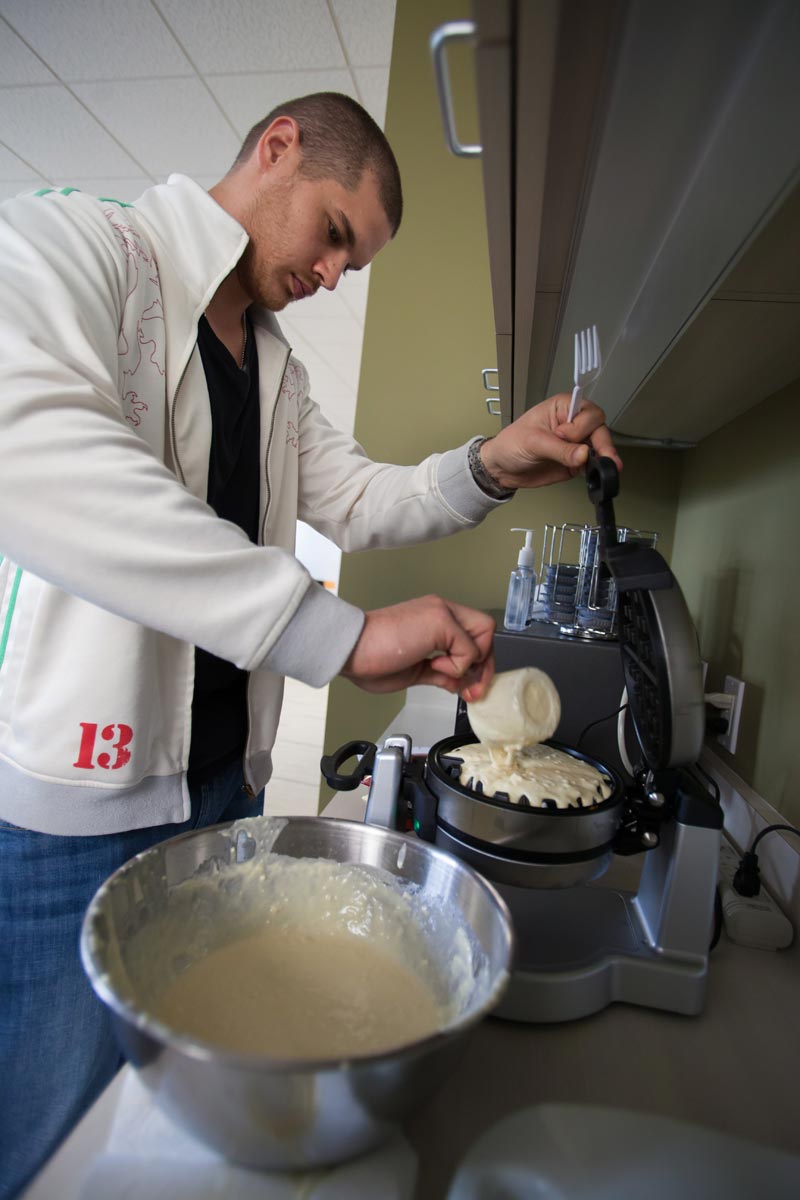 And in the morning... Paul's making waffles!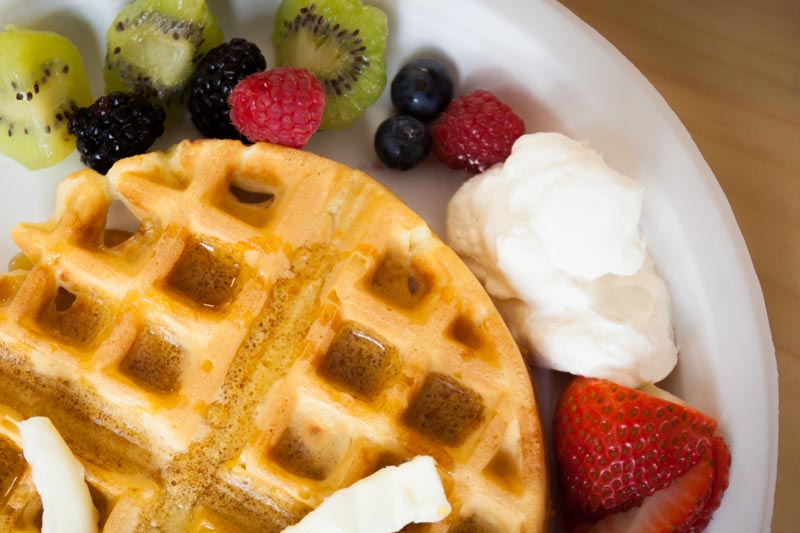 Just looking at this pictures makes me hungry!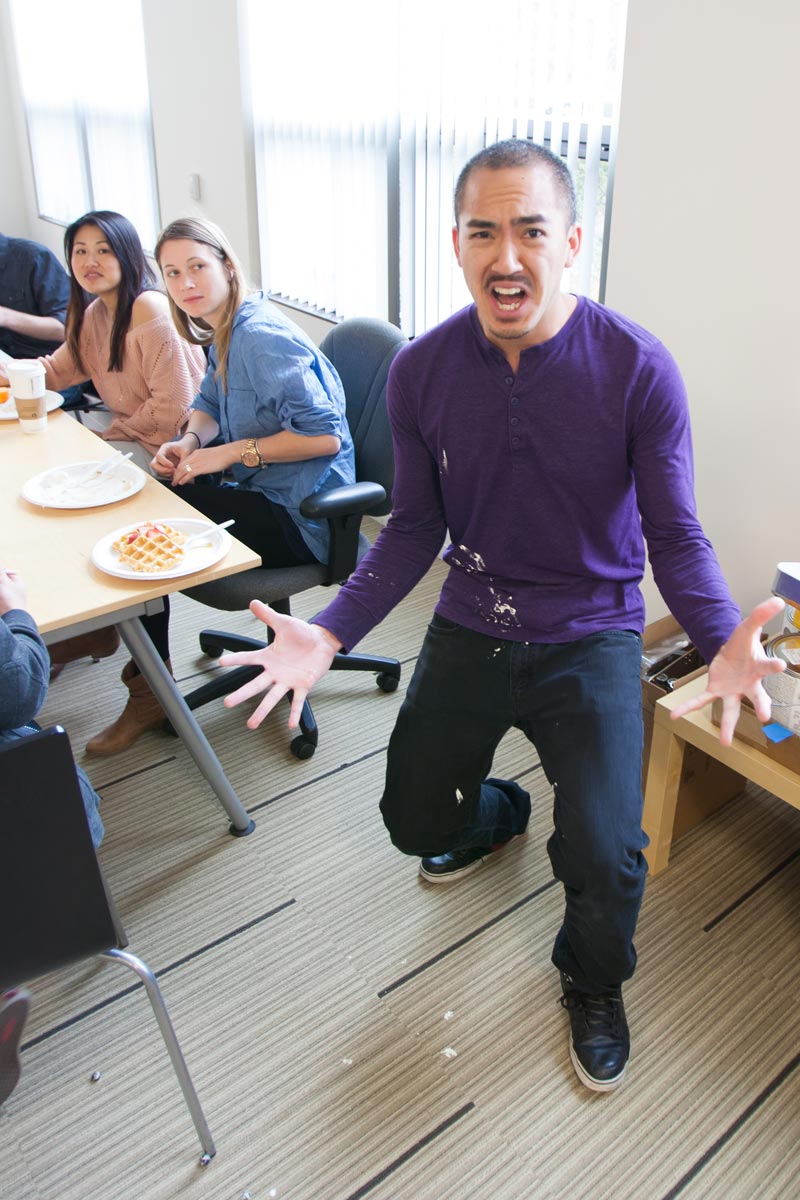 It's all fun and games until someone drops their waffle.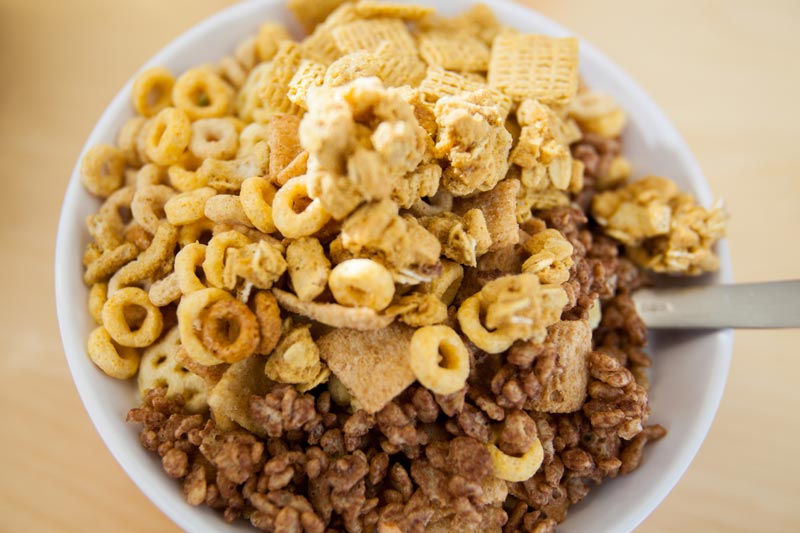 You probably can't tell from the picture, but there are over 10 types of cereal mixed into this single bowl.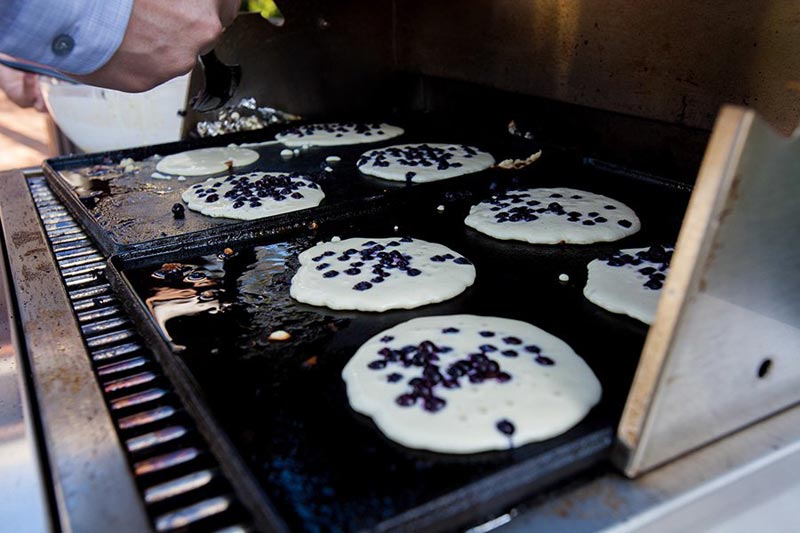 Blueberry pancakes made with real blueberries!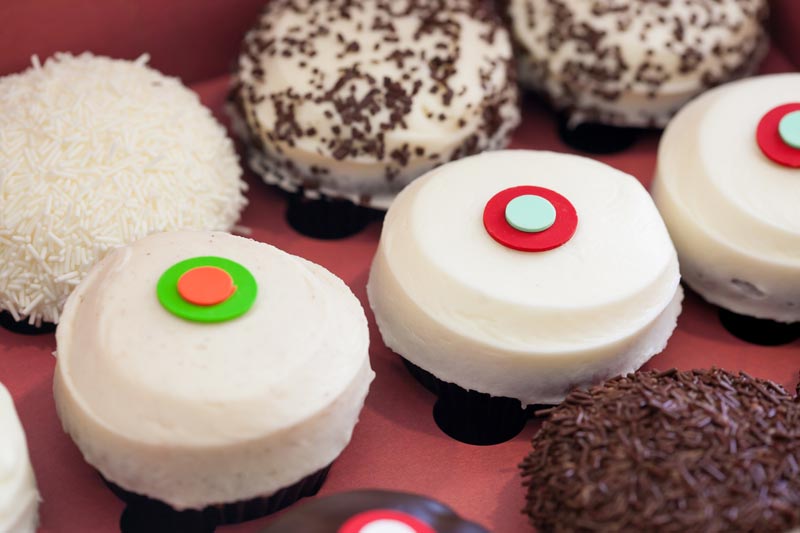 Special delivery from our client! Sprinkles cupcakes!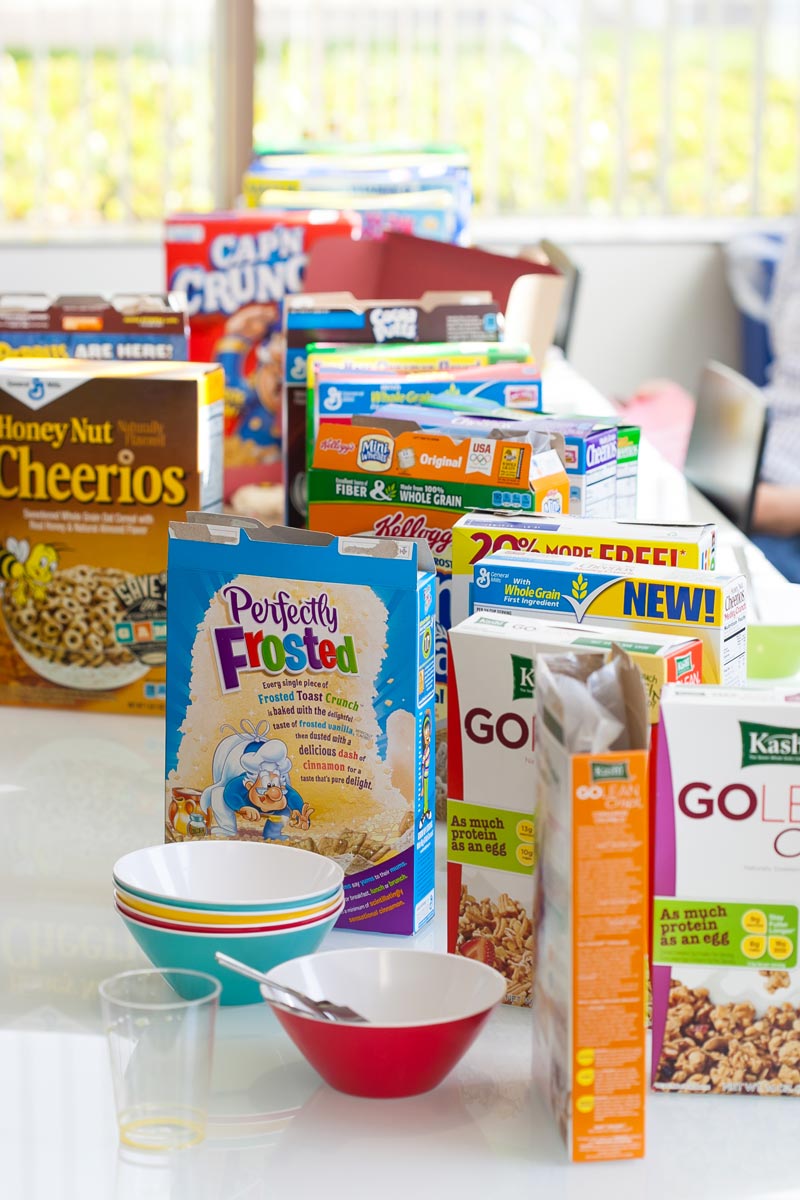 Leave no cereal behind!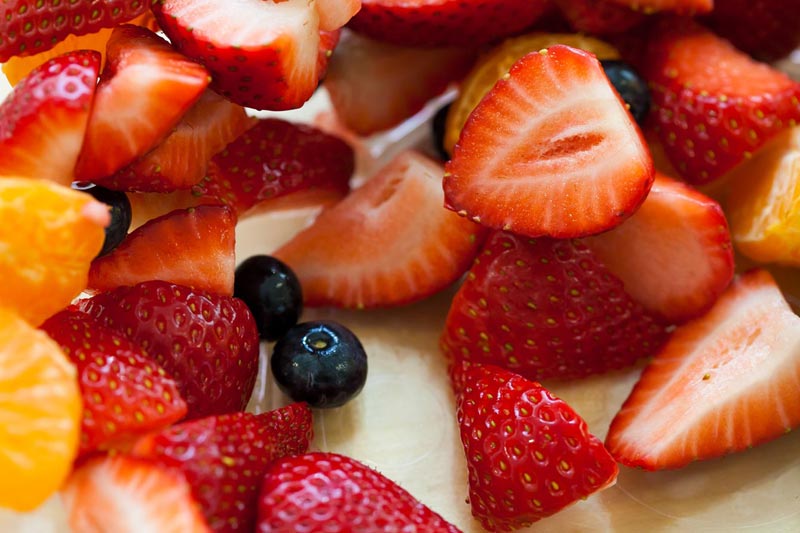 Fresh strawberries never looked so delicious!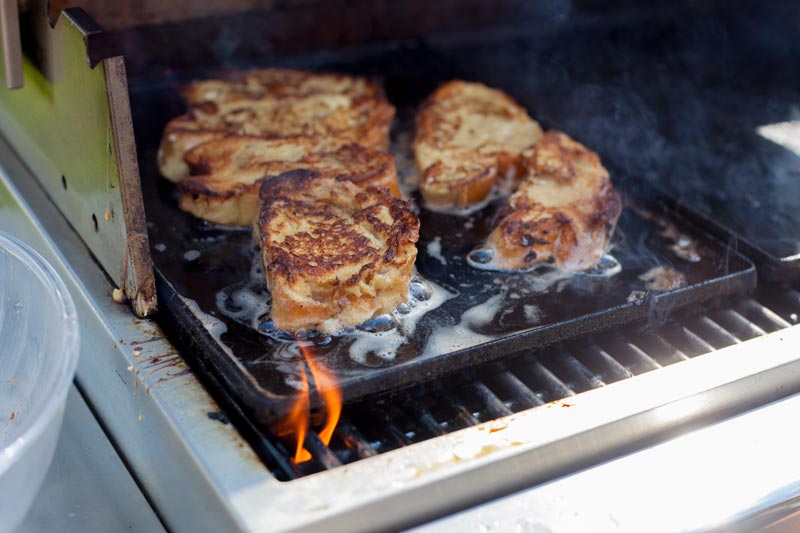 When we make French toast, we use real fire. Warning: Don't attempt this at home!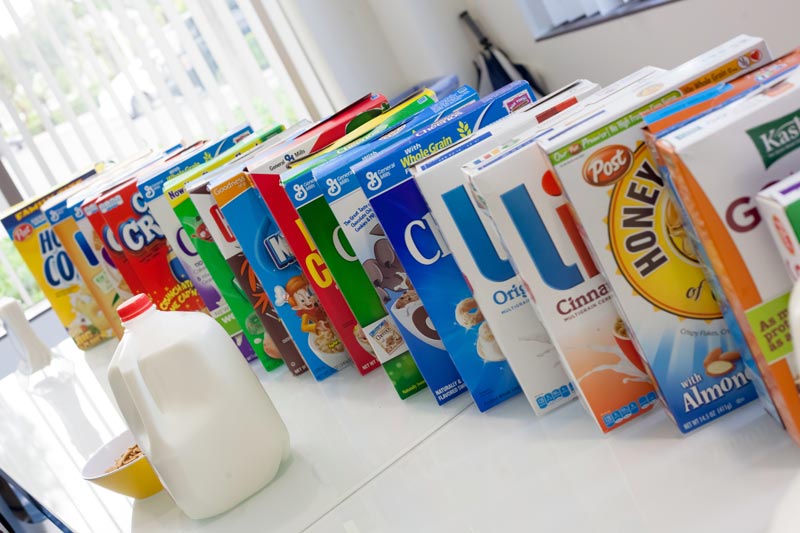 Web Advanced. Turning all of your childhood dreams into reality.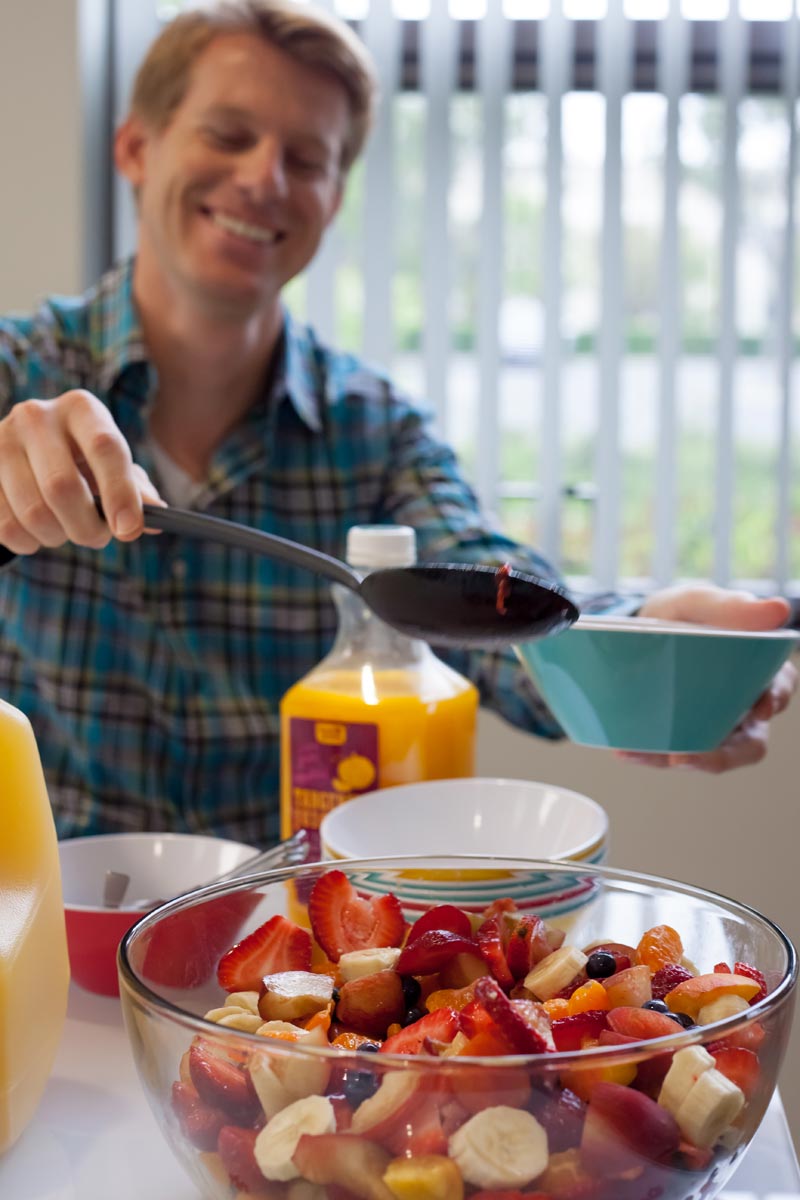 Andrew loves his fruit.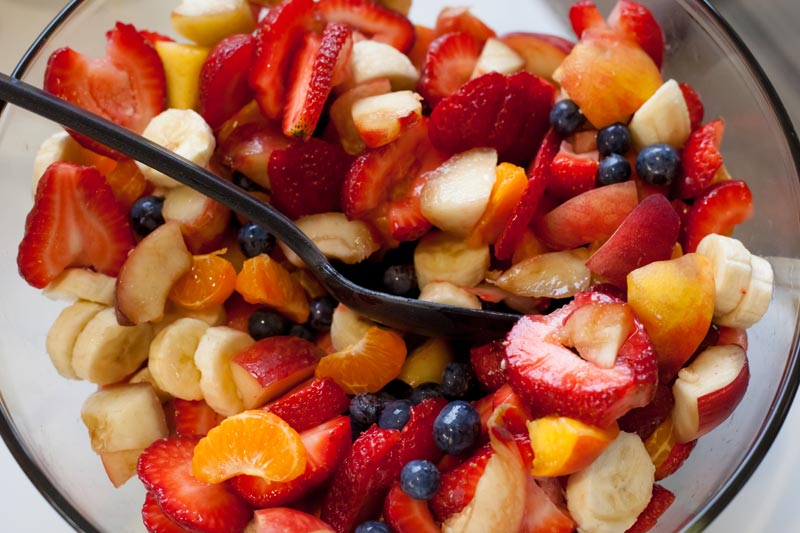 Fresh-cut mixed fruit bowl.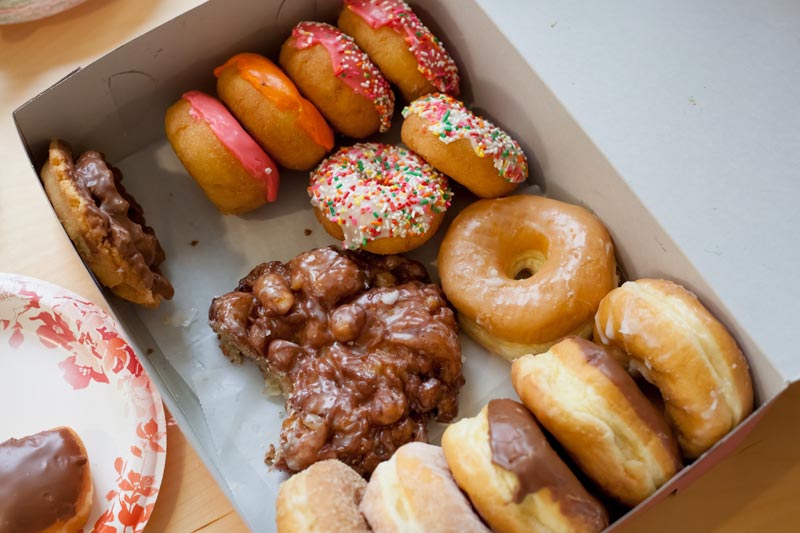 Homer Simpson would be so proud of us!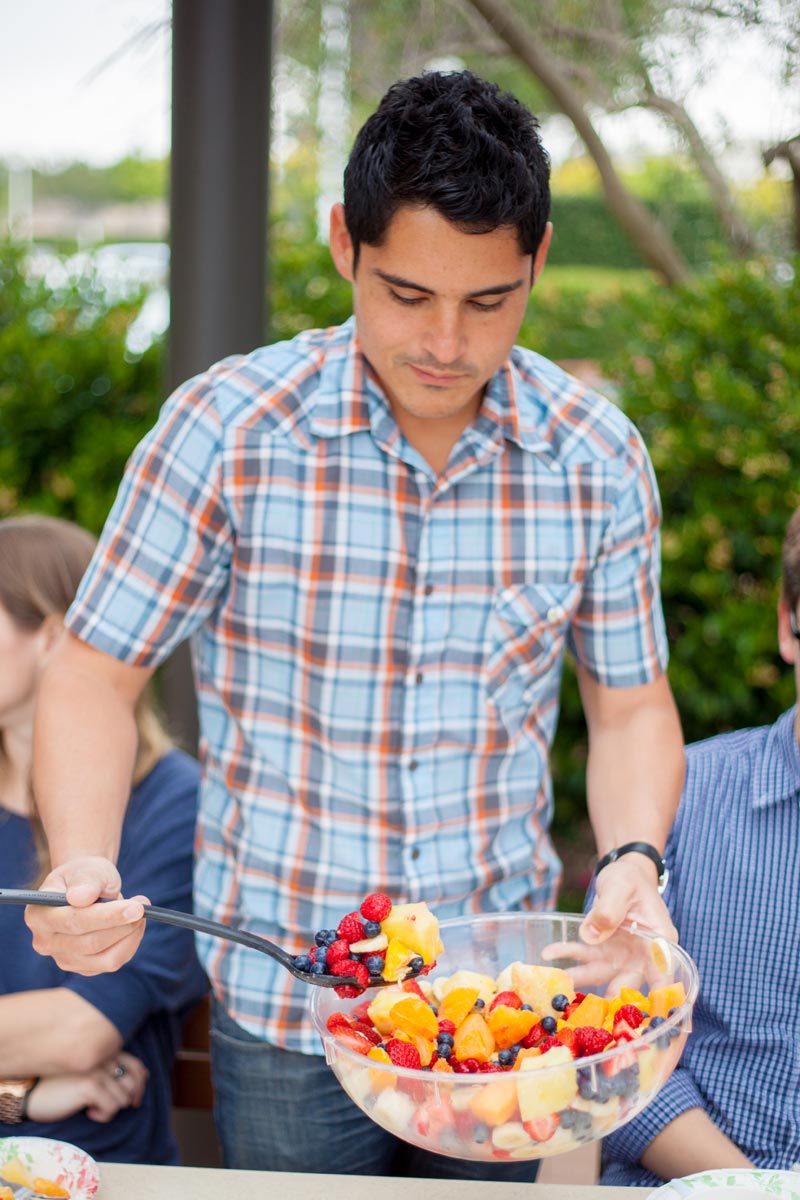 Reza loves his fruit.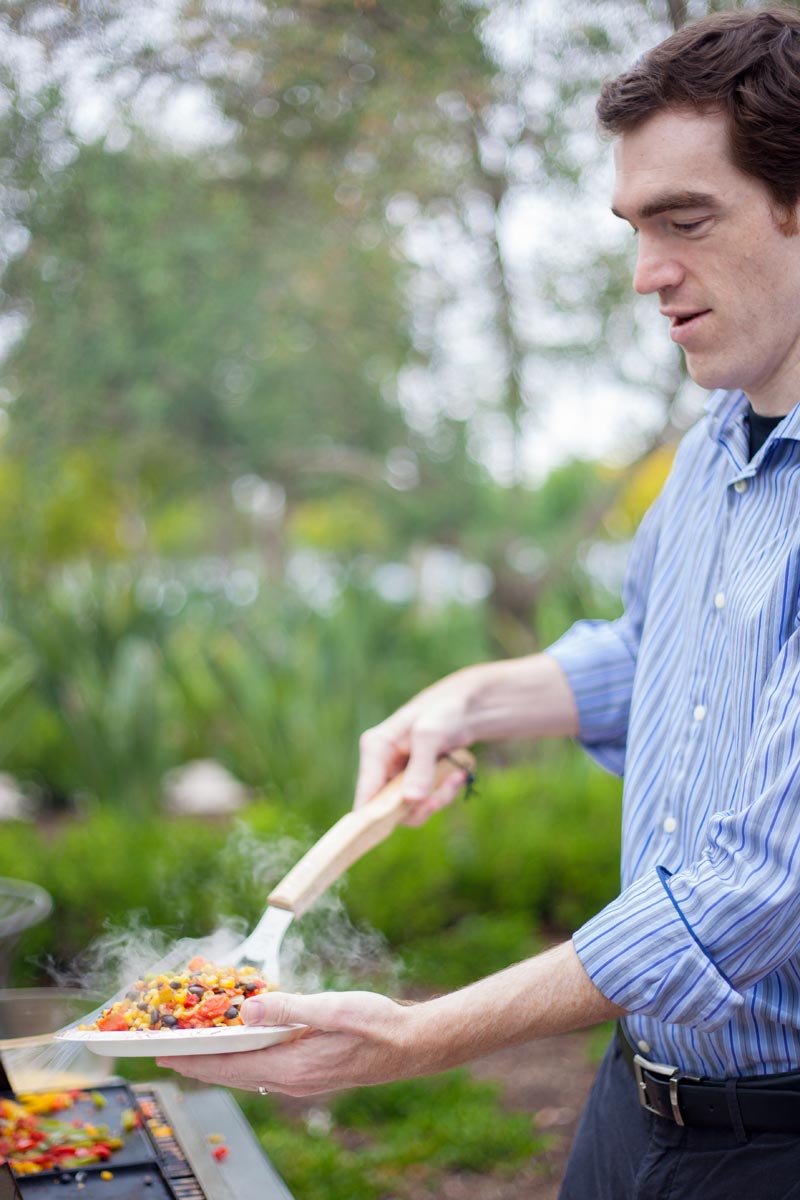 Adam grilling up the breakfast burritos!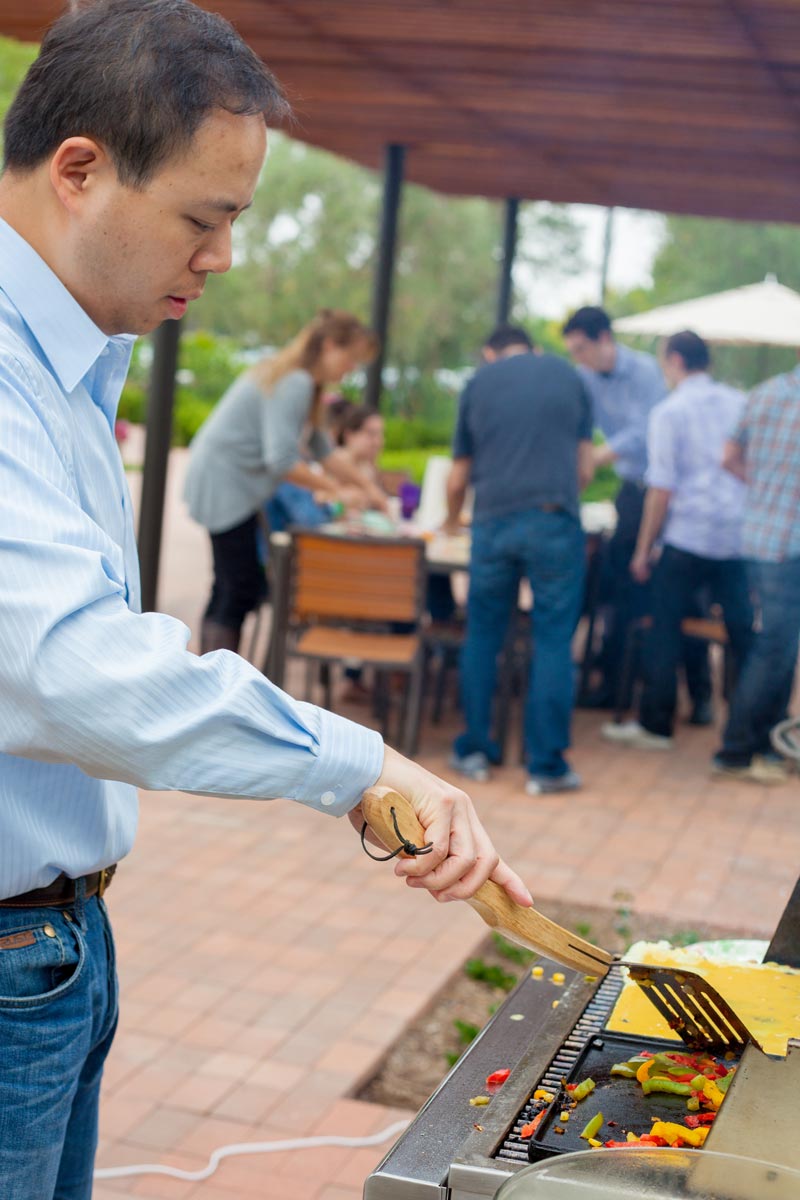 Vic grilling up some vegetables!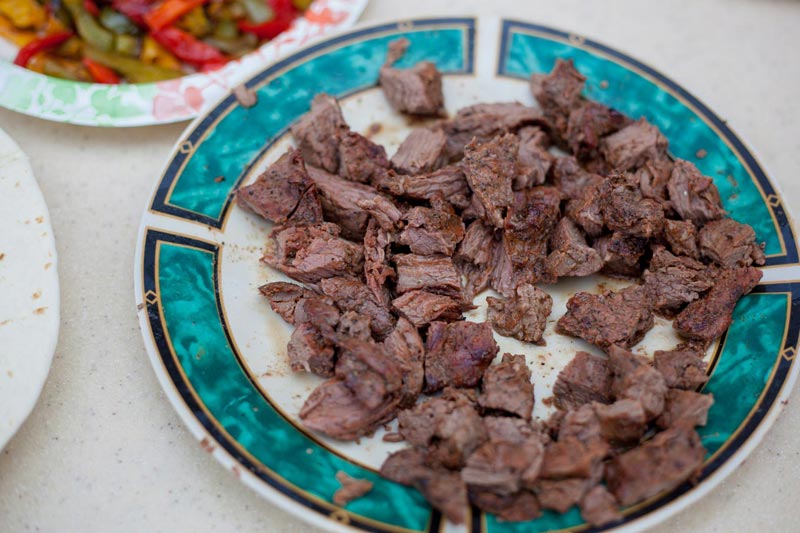 What's a breakfast burrito without a little bit of carne asada?!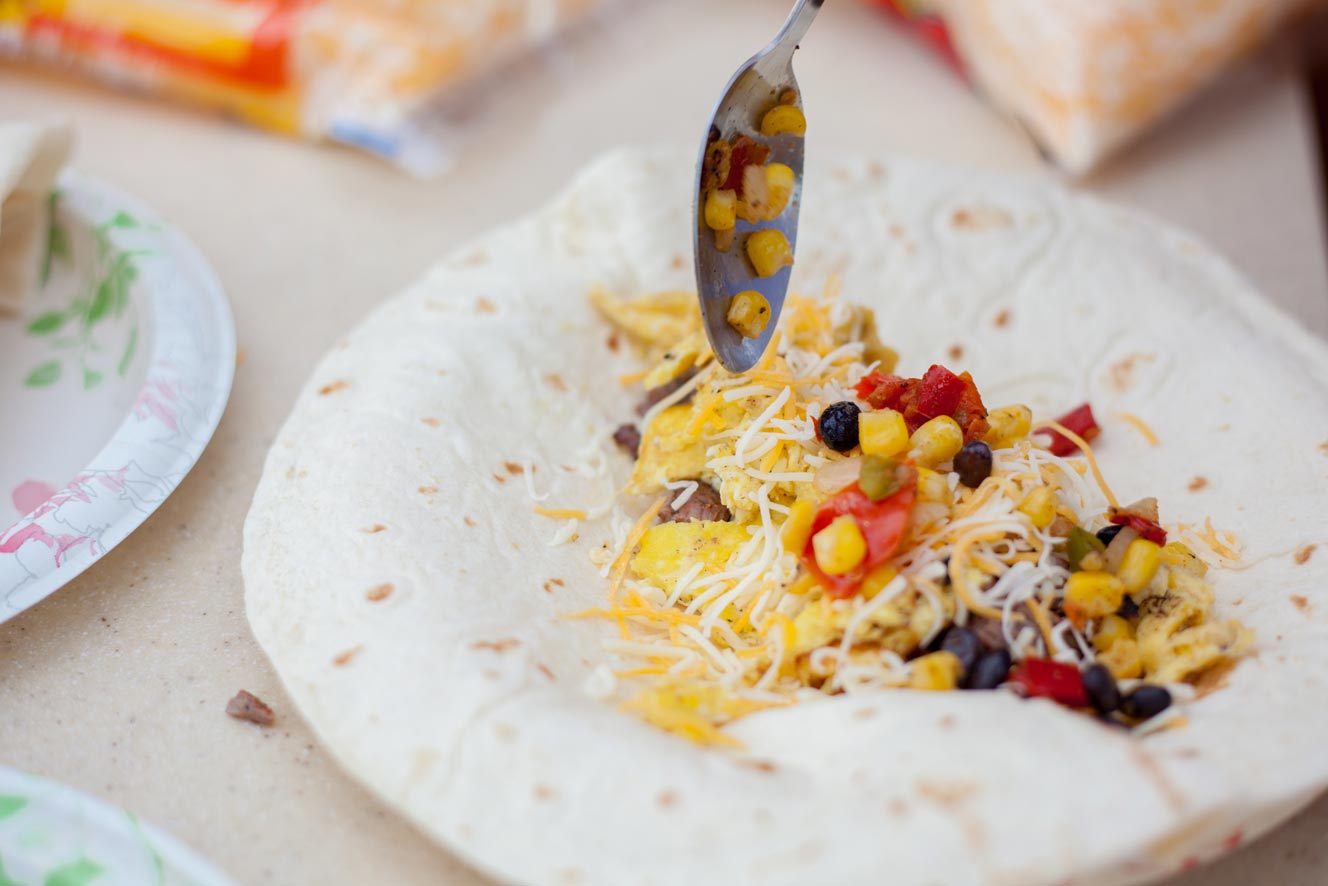 Put it all together and what do you get?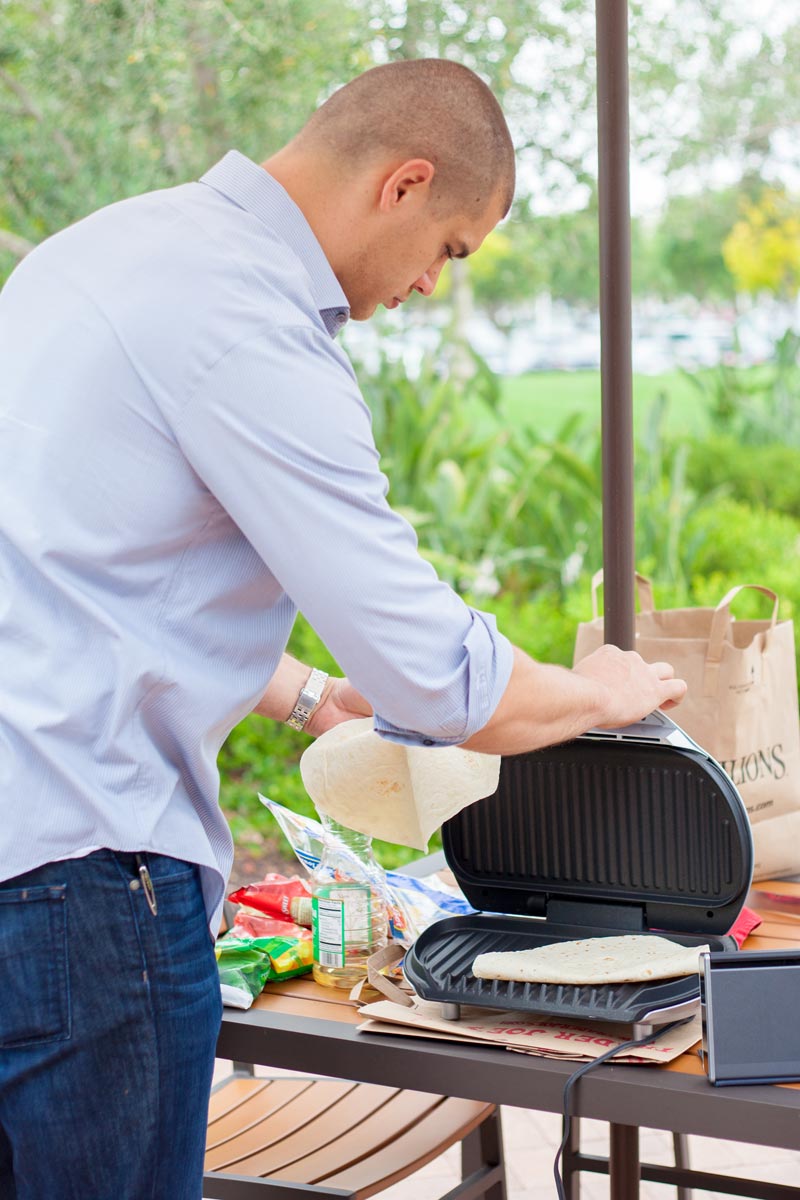 Paul toasting up the tortillas in the George Foreman grill! Look at all that fat dripping right off the grill!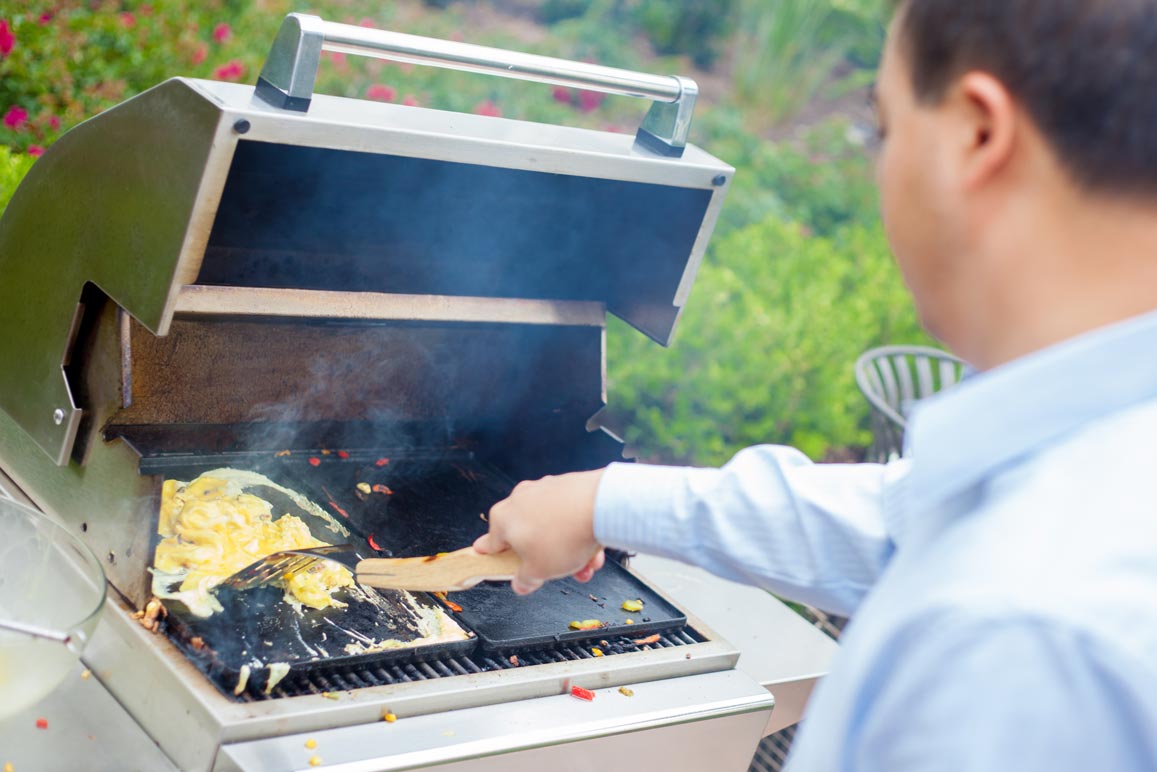 Who said you can't fry eggs on a barbecue grill?! Leave it to Vic to show you how it's done!
Not pictured: Toaster strudel, sausages, bacon, and oreos.
We hope you've enjoyed this week's episode of What's For Breakfast?!
-Lo