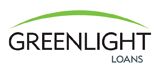 Greenlight Loans has quickly become one of the country's fastest growing direct-to-consumer mortgage leaders by focusing on customized loans paired with personal attention. With growing market share and brand recognition Web Advanced was tasked creating Greenlight Loans new flagship responsive website with an emphasis in optimizing online lead acquisition on mobile and tablet devices
Our team of strategist and creatives worked closely with the Greenlight Loans management to solidify their position and to highlight which elements of their business set them apart. An in depth examination of the sites current usage data and paths to mortgage quote inquiry allowed room for a more intuitive approach ultimately offering an straightforward step-by-step inquiry process. Each page was thoughtfully simplified and converted to targeted micro-acquisition pages to accommodate Greenlight Loans regular direct traffic patterns through from their extensive direct marketing channels both online and broadcast.
The new Greenlight Loans websites offers an online experience that balances the careful needs of a mortgage shopper while communicating the Greenlight Loans unique brand positioning and commitment to providing superior mortgage experience at a faster rate than the industry norm.